I just got the first review in for Super Zombie Juice Mega Bomb (SZJMB). It's from Reader's Favorite Book Reviews & it's 5 stars! Okay, I admit, they give out lots of 5-star reviews, but they've been known to give out 3 and the occasional 2-star as well.
Here's the meat of the review:
What happens when your town is over run by zombies? Well you barricade yourself in the WalMart and come up with a plan to get rid of the flesh eating monsters of course!

The descriptions the author used easily had me envisioning not only the action but the smells that the characters described! I really found myself laughing out loud on several occasions, Nathan was often quite funny whether he was trying to be or not! I loved the bantering that went on between Nate and Misty and even though they figured out what would kill the zombies they didn't formulate a real plan until they hooked up with Kali the town nerd, who actually turned out to be quite heroic! Because parts of the book took place in WalMart I doubt that I will ever walk through WalMart again without thinking about this story!

A real page turner filled with zombie killing action and laugh out loud humor that kept me wondering what might happen next! I would easily say this book would be appropriate for anyone from ten to one hundred!
Also, I just finished the cover layout, myself. That's right, I had to do the layout myself--just part of being an indie author, I guess. Anyway, I think it came out good and it only took me a mere 3 days (or about 20 hours work).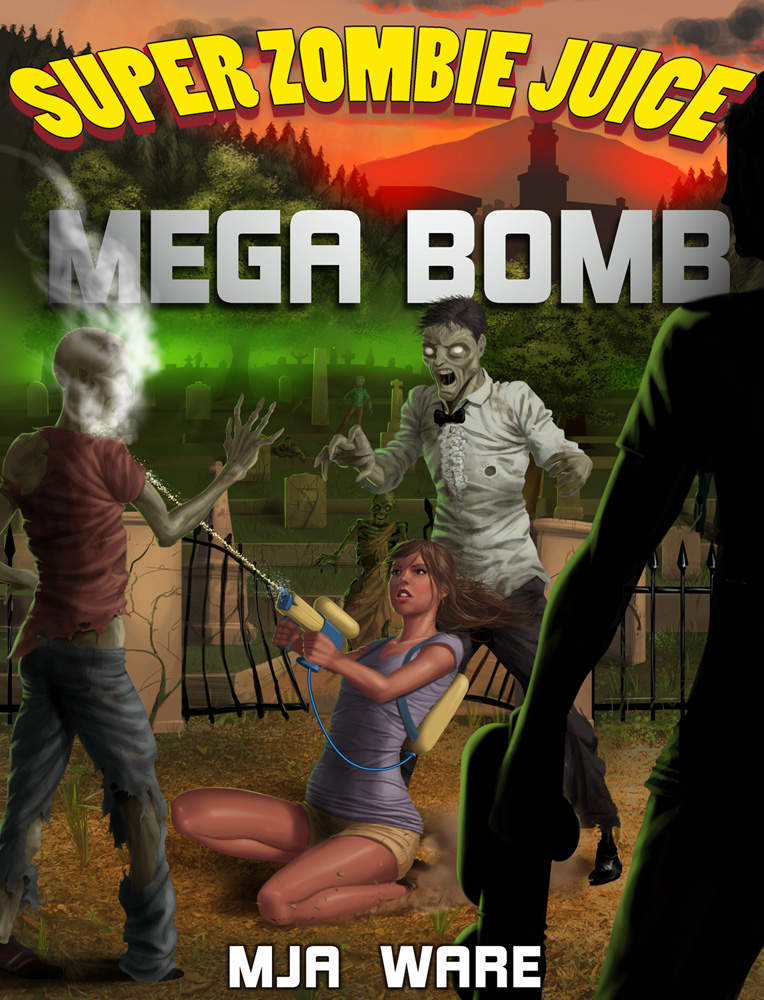 If you want to check it out, you can get a 5 chapter free preview from Amazon or an even longer one at SmashWords.